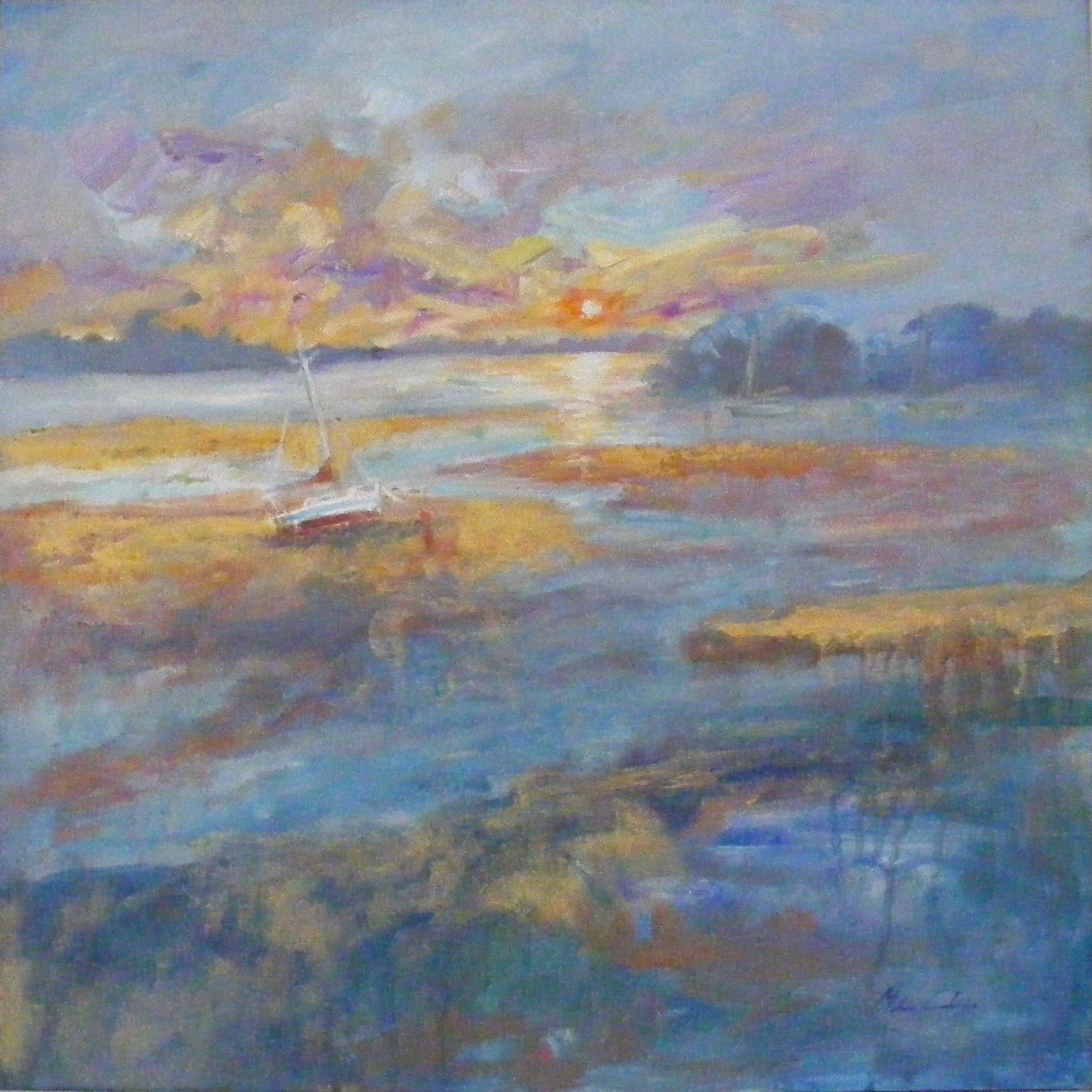 Dell Quay is a wonderful place to paint coastal views. Looking across the estuary from in front of the Crown and Anchor is one of my favourite views. This studio oil painting combines layers of colour with drip techniques, enhanced by gold.
Every painting is back-stamped with my studio logo and comes with a signed Certificate of Authenticity. I do not sell prints. Each painting is a uniquely individual artwork for you to treasure and enjoy.
£550.00
Oil on canvas. Supplied framed in a warm cream traditional frame. Ready to hang. Overall size 55 x 55cm. Alternatively, can be shipped unframed if required. Please email me to arrange this
OILY RAG
SUBSCRIBE TO RECEIVE OUR
NEWSLETTER
'OILY RAG'
Please enter your email address to subscribe to receive our newsletter and notices.