Art Courses and Holidays
You will find details of all my currently available "live" events on this page. For online learning via zoom, these courses have moved to my new ONLINE LEARNING PAGE
Please take time to read my terms and conditions before booking any courses through this website.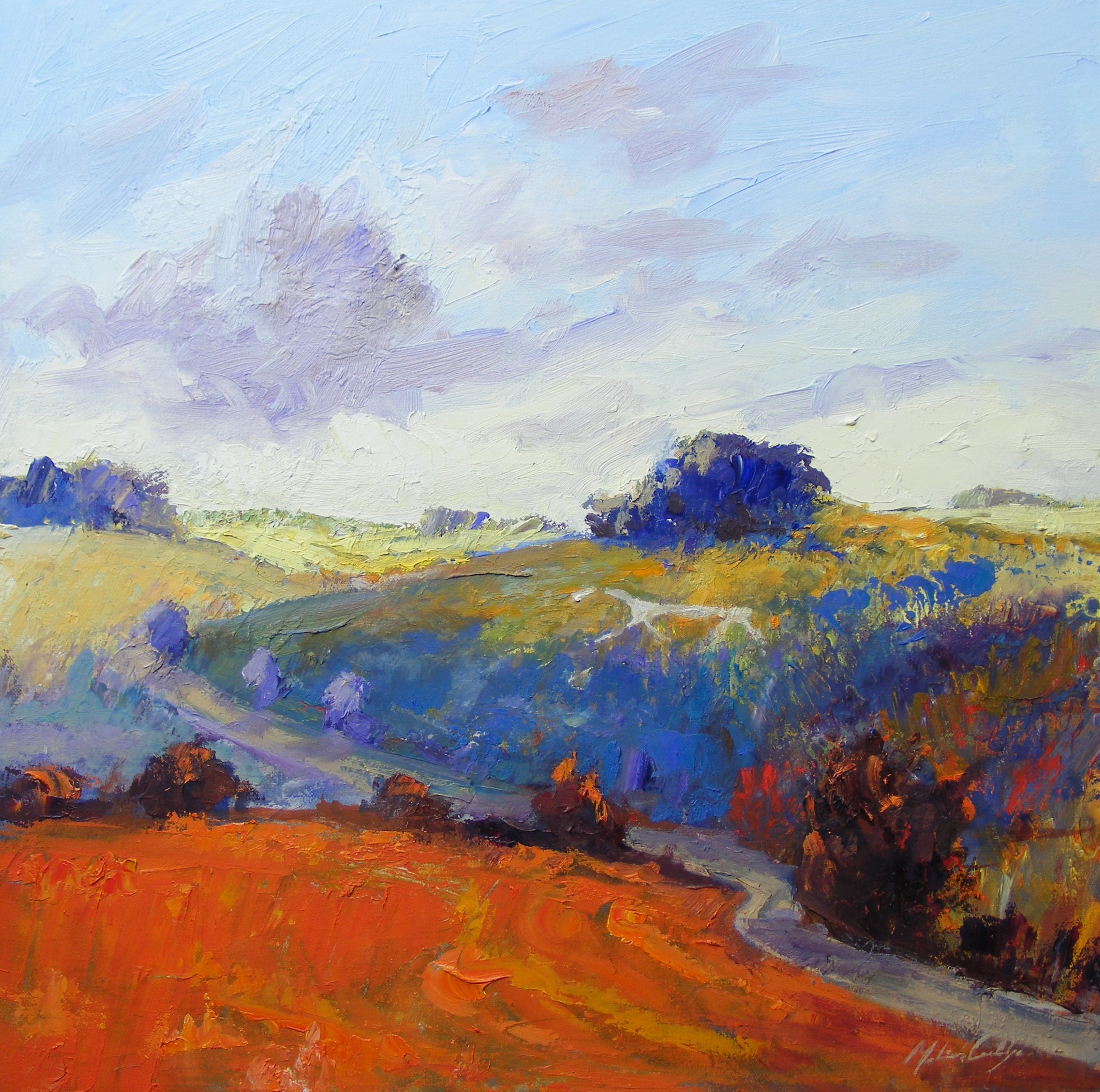 Find Your Creative Voice - courses 1 & 2
Monday Afternoons 2pm to 4.30pm
Art Classes for a maximum of 6 people, so plenty of one to one tuition as well as structured learning. This popular course guides you through different techniques for painting in oils, helping you choose the approach that suits you best and develop your own individual style when painting with oils. Most suited to artists with some oil painting experience.
There are two courses scheduled to run for five weeks each: Provisional dates for these courses are; Monday afternoons, 15th, 22nd, 29th January, 5th and 12th February. The second course continues on the same theme, starting 19th, 26th February, 4th March (NO COURSE ON 11TH MARCH), 18th and 25th March.
MAXIMUM 6 PARTICIPATING ARTISTS (£175 per person for each 5-week course, course will run with 4 students).
Please Note: Due to the limited number of students, places can only be confirmed on receipt of non-refundable deposit payment. All students booked onto the first 5-week course will have priority to continue with the second 5-weeks.
SORRY FIRST COURSE IS ALREADY FULLY BOOKED
email me to go onto the reserve list
-->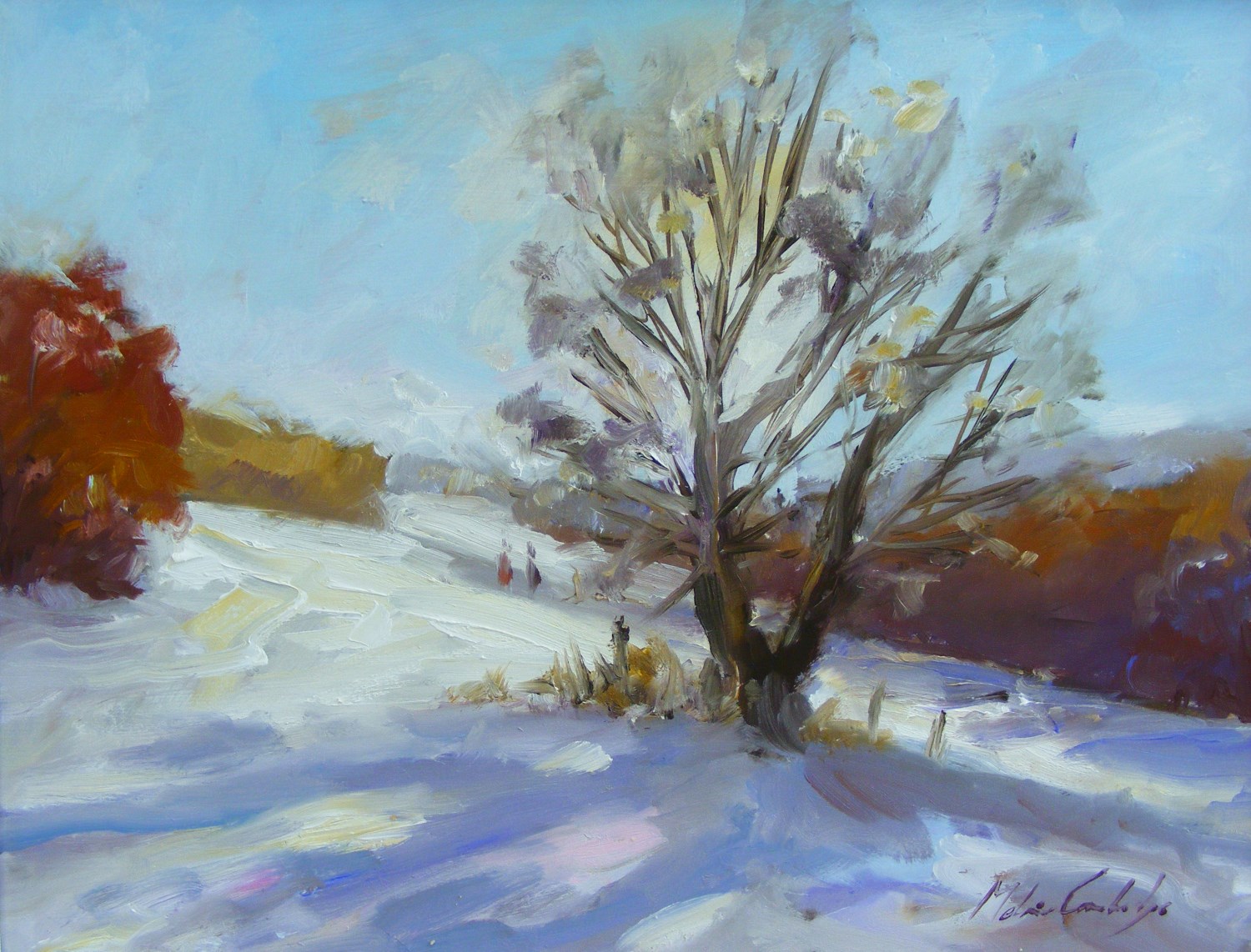 Success with Oils
Thursday Afternoons 2pm to 4.30pm
Banstead Community Hall, Bolters Lne, Banstead Village, Surrey, SM7 2BQ
Art Classes for a maximum of 8 people, so plenty of one to one tuition as well as structured learning. This class is aimed at relative beginners and those new to oil painting looking to develop a loose, impressionist style. During the 8 weeks we shall look in depth at tonal values, brushwork, composition as well as further colour mixing and how to interpret photographs to create lively paintings rather than a simple direct copy.
The class is scheduled to run for eight weeks on Thursday afternoons, 1st, 8th, 15th, 22nd & 29th February, 7th, 14th & 21st March 2024.
MAXIMUM 8 PARTICIPATING ARTISTS (£175.00 per person, course will run with minimum of 5 students).
FOUR PLACES AVAILABLE
8th to 12th April 2024
Westcott Barton, Middle Marwood, Barnstaple, North Devon, EX31 4EF
I am delighted to offer a fully inclusive Art Retreat at this wonderful "secret" location in North Devon. Westcott Barton is situated in its own secluded valley, with beautifully laid out gardens and its own wood and stream. There has been a homestead in this valley since Saxon times; it is even mentioned in the Domesday Book and was the home of the Chichester family during the 17th century.
Arriving on Monday afternoon, we have 3 full days of painting, based in the lovely orangery studio with private access to 96 acres of grounds. A fabulous place to relax, release your artistic spirit and simply paint. I will be on hand with demonstrations and one to one support whenever you need it. there will also be the opportunity to enjoy a sketching trip to some of the wonderful beaches on the North Devon Coast during your stay.
£695.00 per person, for single room occupancy with full board (Non-painting partners welcome). Traditional oil paints included. A full list of materials will be sent in advance. Maximum of 12 participating artists.
DOWNLOAD FULL DETAILS HERE
Marlborough Summer School 2023
Marlborough College, Bath Rd, Marlborough, Wiltshire, SN8 1PA
Courses for 2024 will be released later this year. Meanwhile, here's a taster video to give you some idea of what you might expect.
Comments by students attending in 2023:
"Very good methods - showing students step by step construction of a painting" "Lots of lovely materials to use and good ideas from Melanie". "I really enjoyed the course, nice combination with theory and practice, tutor challenges you to try new things, very supportive"
16th to 21st September 2024
Dedham Hall, Brook Street, Dedham, Essex, CO7 6AD
Join me at the wonderful 15th Century Dedham Hall in Constable Country. Painting with oils discover how to convert your ideas, whether sketches or photographs, into finished paintings. We undertake sketching trips to locations around the Dedham Vale before returning to the studio to paint. If the weather is poor, photographic references will be available. Plenty of demonstrations and one to one support when you need it. Here's a quick video from my 2023 course.
2024 brochure available later this year. email me to request your personal copy
OILY RAG
SUBSCRIBE TO RECEIVE OUR
NEWSLETTER
'OILY RAG'
Please enter your email address to subscribe to receive our newsletter and notices.