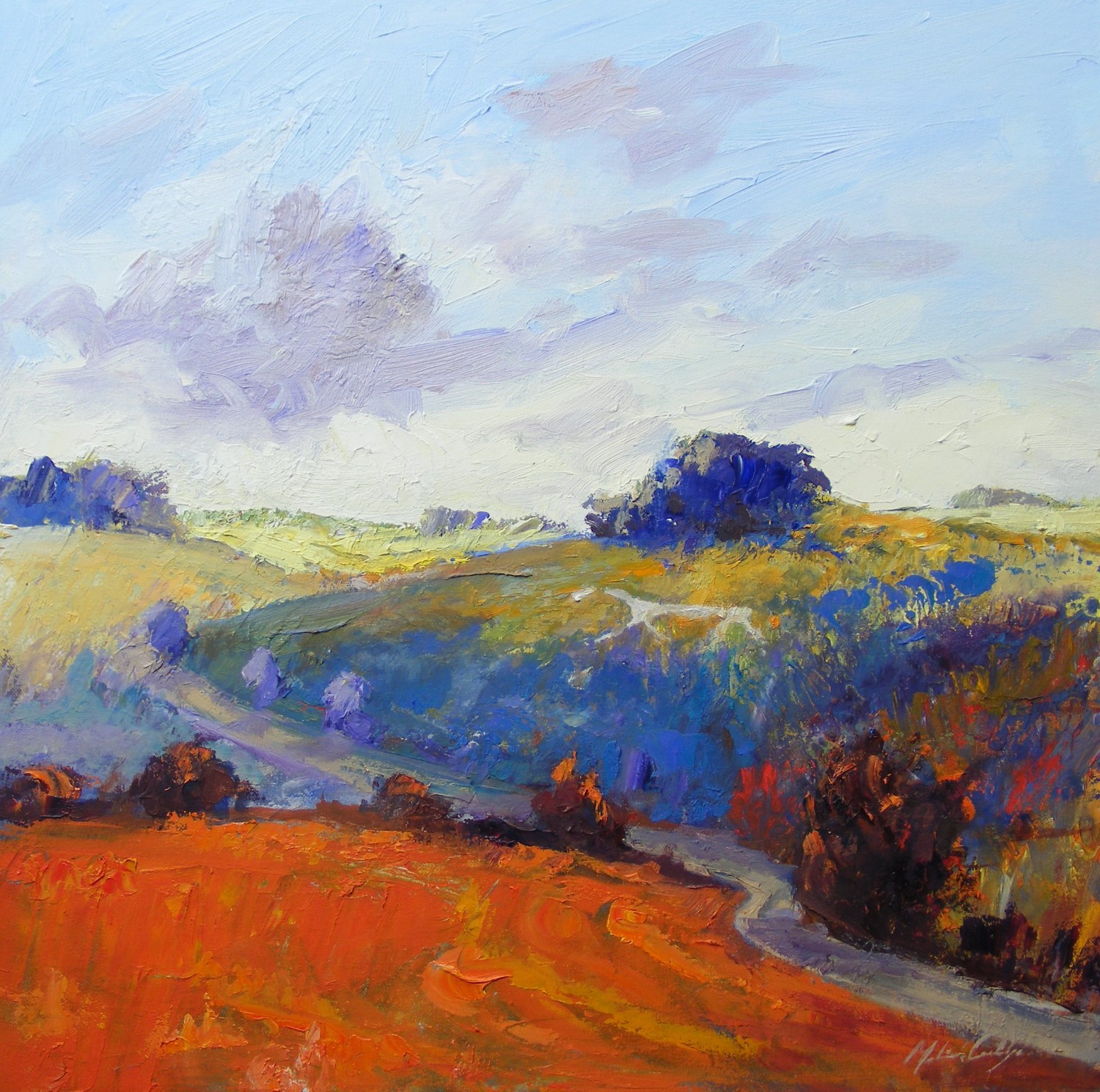 Each year I get the chance to visit Marlborough in Wiltshire to teach at the Summer School. Whilst there, I love to go out onto the Wiltshire Downs to sketch and gather inspiration for paintings. This studio oil is of the Hackpen White Horse on the Ridgeway just north of Marlborough.
Every painting is back-stamped with my studio logo and comes with a signed Certificate of Authenticity. I do not sell prints. Each painting is a uniquely individual artwork for you to treasure and enjoy.
£ 475.00
Oil on box canvas with white edges. Supplied unframed but ready to hang. Canvas size 61 x 61 cm
OILY RAG
SUBSCRIBE TO RECEIVE OUR
NEWSLETTER
'OILY RAG'
Please enter your email address to subscribe to receive our newsletter and notices.