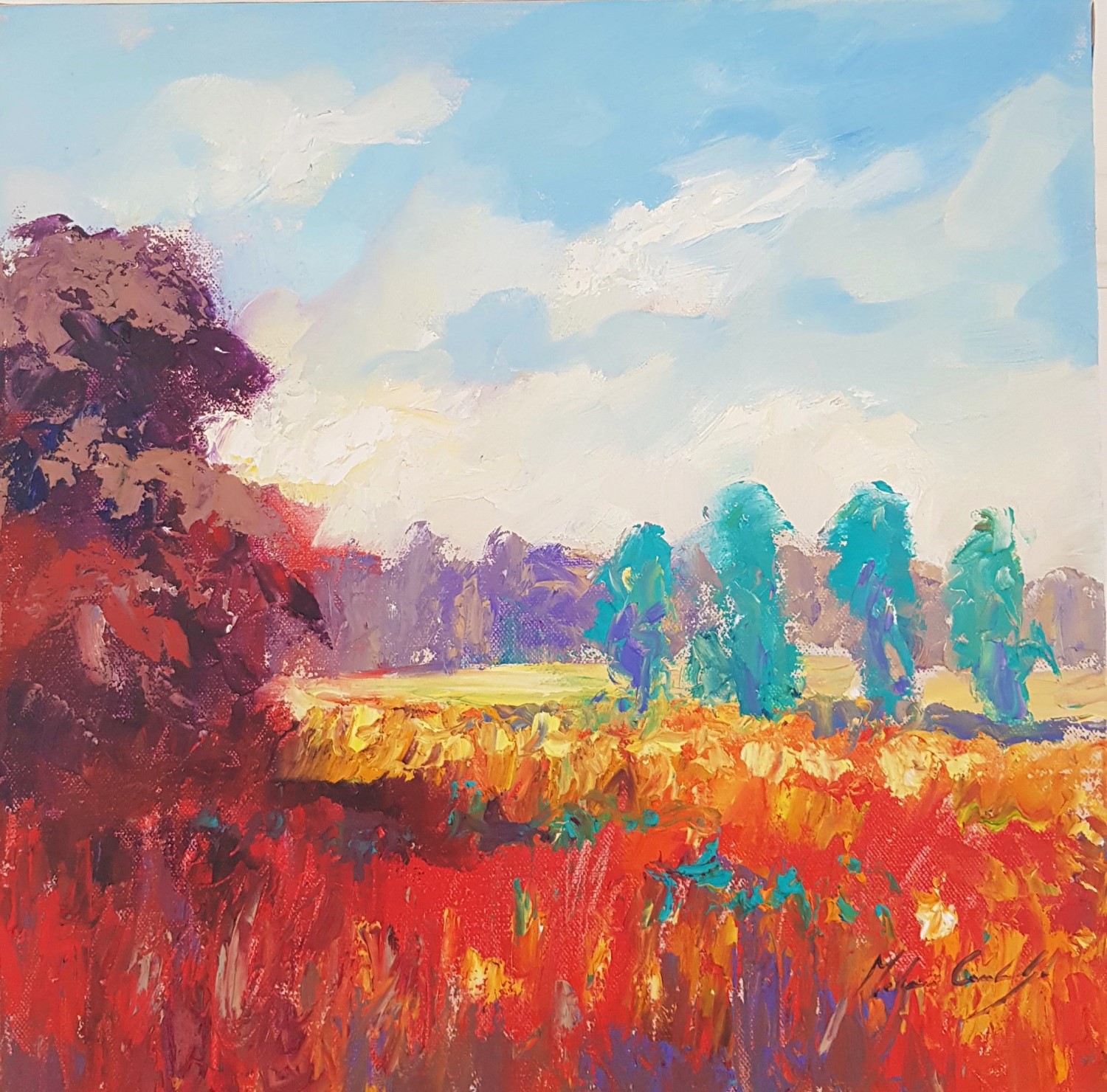 The watermeadows alongside the River Wey in Surrey are constantly changing throughout the seasons. This view of the meadow in the late aftenoon light of autumn when the trees fall into deep shadow gave me the inspiration to use dark crimsons and reds for the trees and foreground meadow grasses.
Every painting is back-stamped with my studio logo and comes with a signed Certificate of Authenticity. I do not sell prints. Each painting is a uniquely individual artwork for you to treasure and enjoy.
GBP 375.00
Oil on box canvas. Supplied unframed in a white edged deep format canvas. Ready to hang. Overall size 41 x 41cm
OILY RAG
SUBSCRIBE TO RECEIVE OUR
NEWSLETTER
'OILY RAG'
Please enter your email address to subscribe to receive our newsletter and notices.