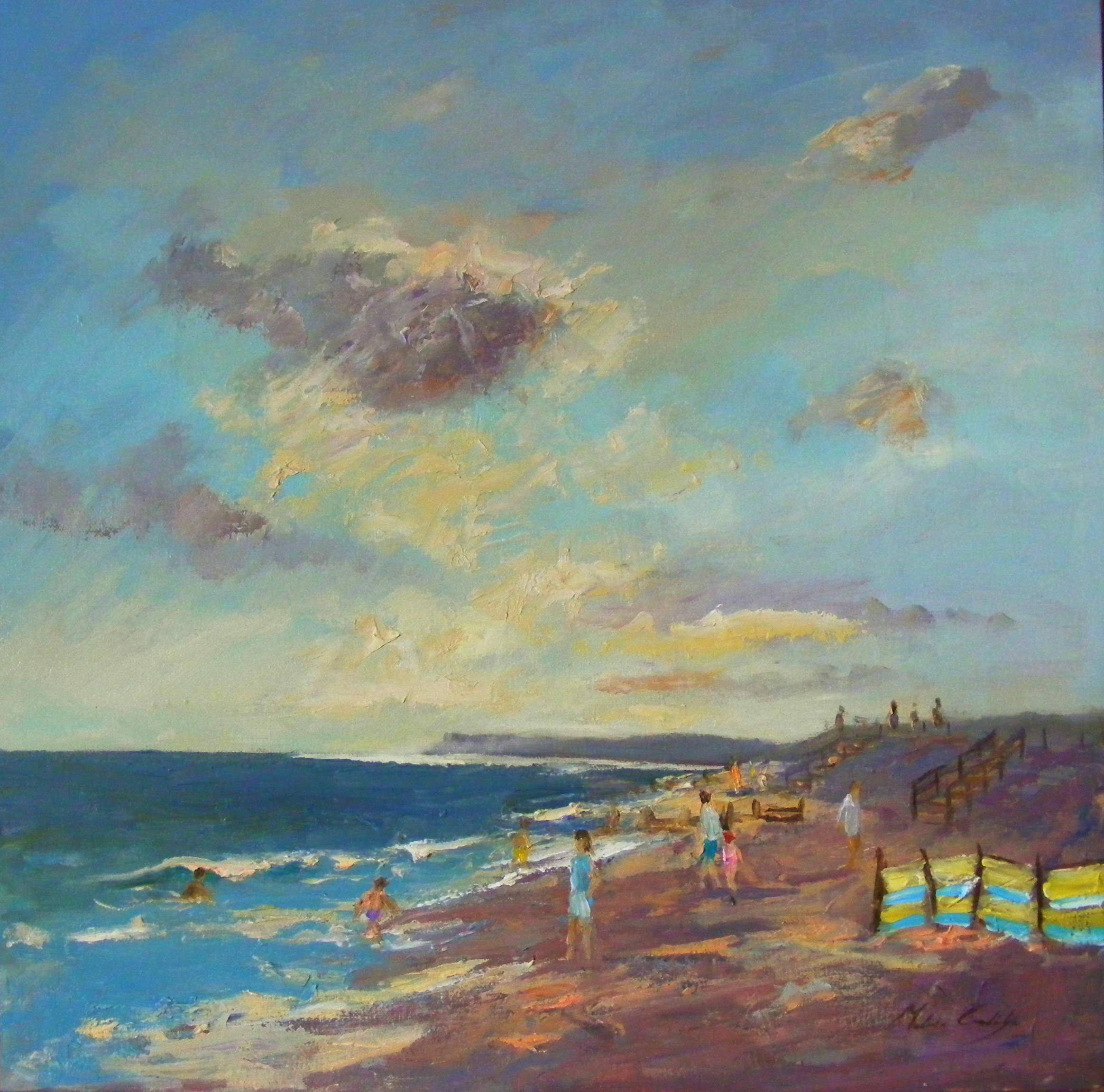 On a hot summer's evening as the light starts to fade, bathers are still on the beach at Winchelsea enjoying an end of day dip or a stroll along the sands.
Every painting is back-stamped with my studio logo and comes with a signed Certificate of Authenticity. I do not sell prints. Each painting is a uniquely individual artwork for you to treasure and enjoy.
All works are shipped fully insured, free within the UK. Please
email me
for overseas shipping costs
£395.00
Oil on box canvas with a white edge. Can be hung unframed
Unframed size 51cm x 51cm.
OILY RAG
SUBSCRIBE TO RECEIVE OUR
NEWSLETTER
'OILY RAG'
Please enter your email address to subscribe to receive our newsletter and notices.