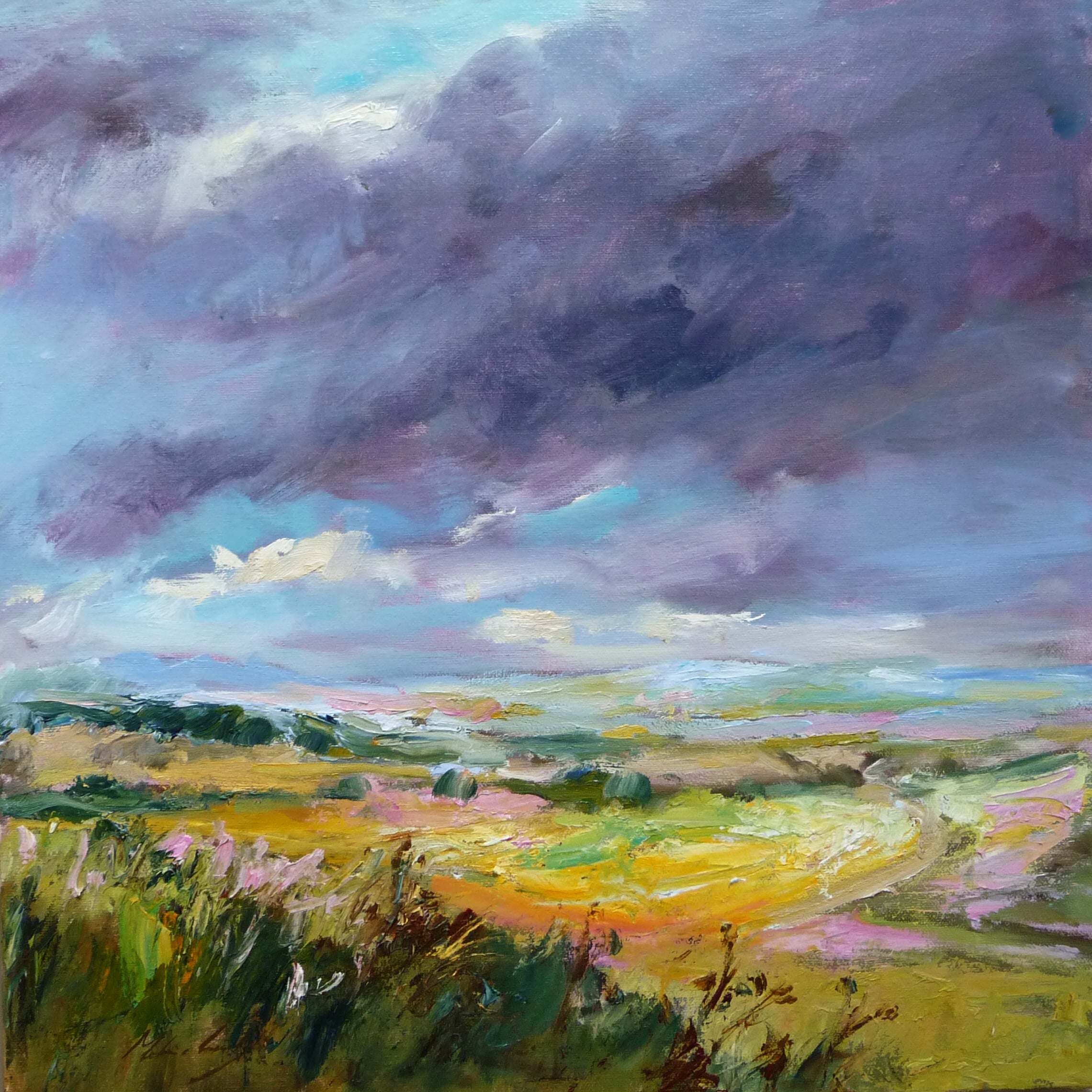 The view over the Downs with its big open sky made a fabulous subject for a painting. This is one of a series I have painted from sketches whilst walking along the edge of the Downs last summer.
Every painting is back-stamped with my studio logo and comes with a signed Certificate of Authenticity. I do not sell prints. Each painting is a uniquely individual artwork for you to treasure and enjoy.
GBP 550.00
Oil on Box Canvas in a 25cm wide cream float frame
Framed Size: 58 x 58cm.
Available exclusively from The Wey Gallery, Godalming, Surrey.
OILY RAG
SUBSCRIBE TO RECEIVE OUR
NEWSLETTER
'OILY RAG'
Please enter your email address to subscribe to receive our newsletter and notices.