Late Afternoon, Trevone Bay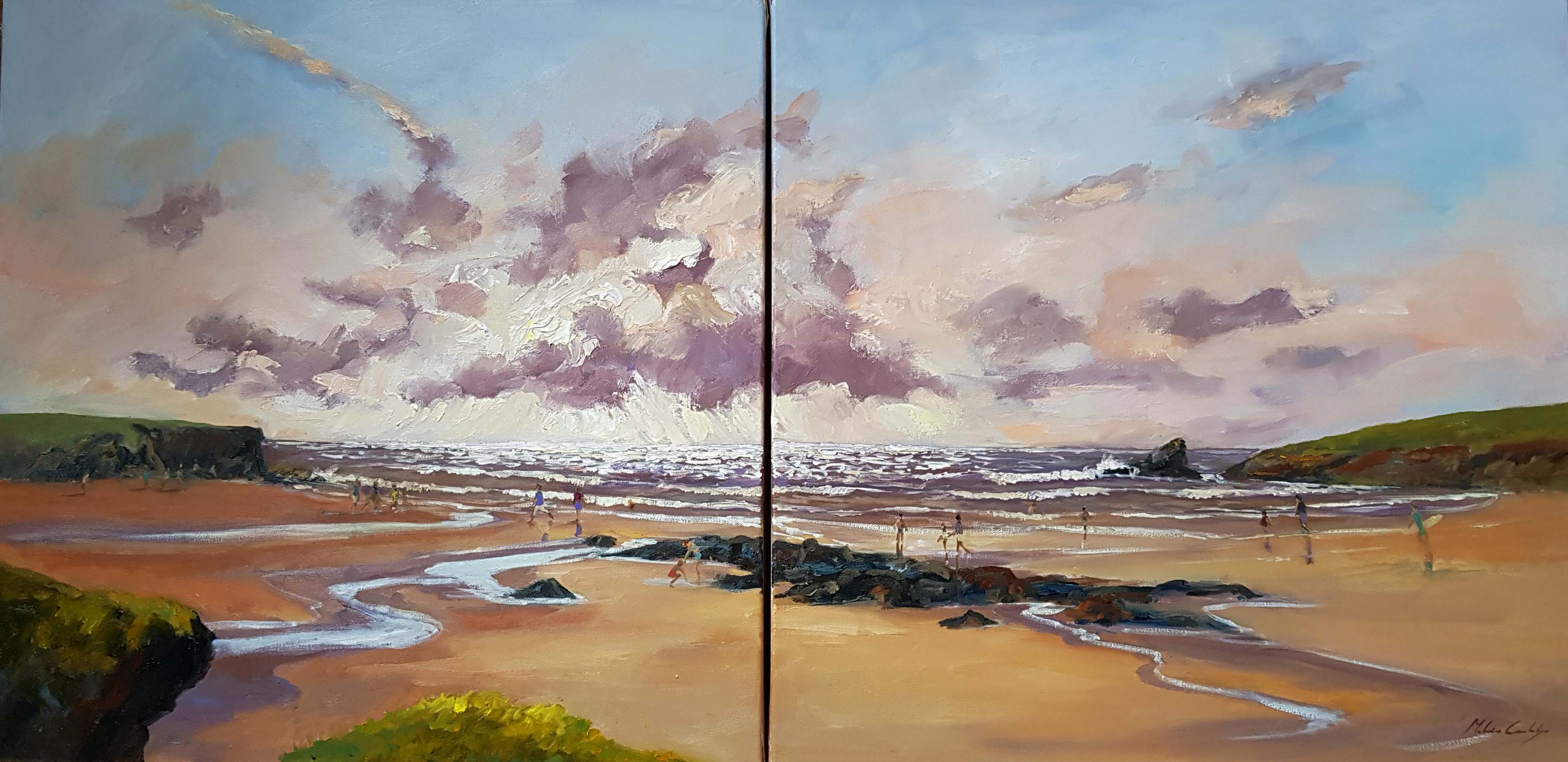 Another favourite Cornish Beach close to the Camel Estuary, this large diptych of Trevone Bay in the evening light was painted in my studio over Christmas. I wanted to capture that warm feeling of late afternoon sun with light sparkling on the water and figures drifting along the beach.
Every painting is back-stamped with my studio logo and comes with a signed Certificate of Authenticity. I do not sell prints. Each painting is a uniquely individual artwork for you to treasure and enjoy.
Oil on two deep edge canvases (approx 25mm deep) with white edges. Sold ready to hang unframed.
Unframed size of each canvas is 61 x 61cm (overall 61 x 122cm).
SECTION END -->
OILY RAG
SUBSCRIBE TO RECEIVE OUR
NEWSLETTER
'OILY RAG'
Please enter your email address to subscribe to receive our newsletter and notices.