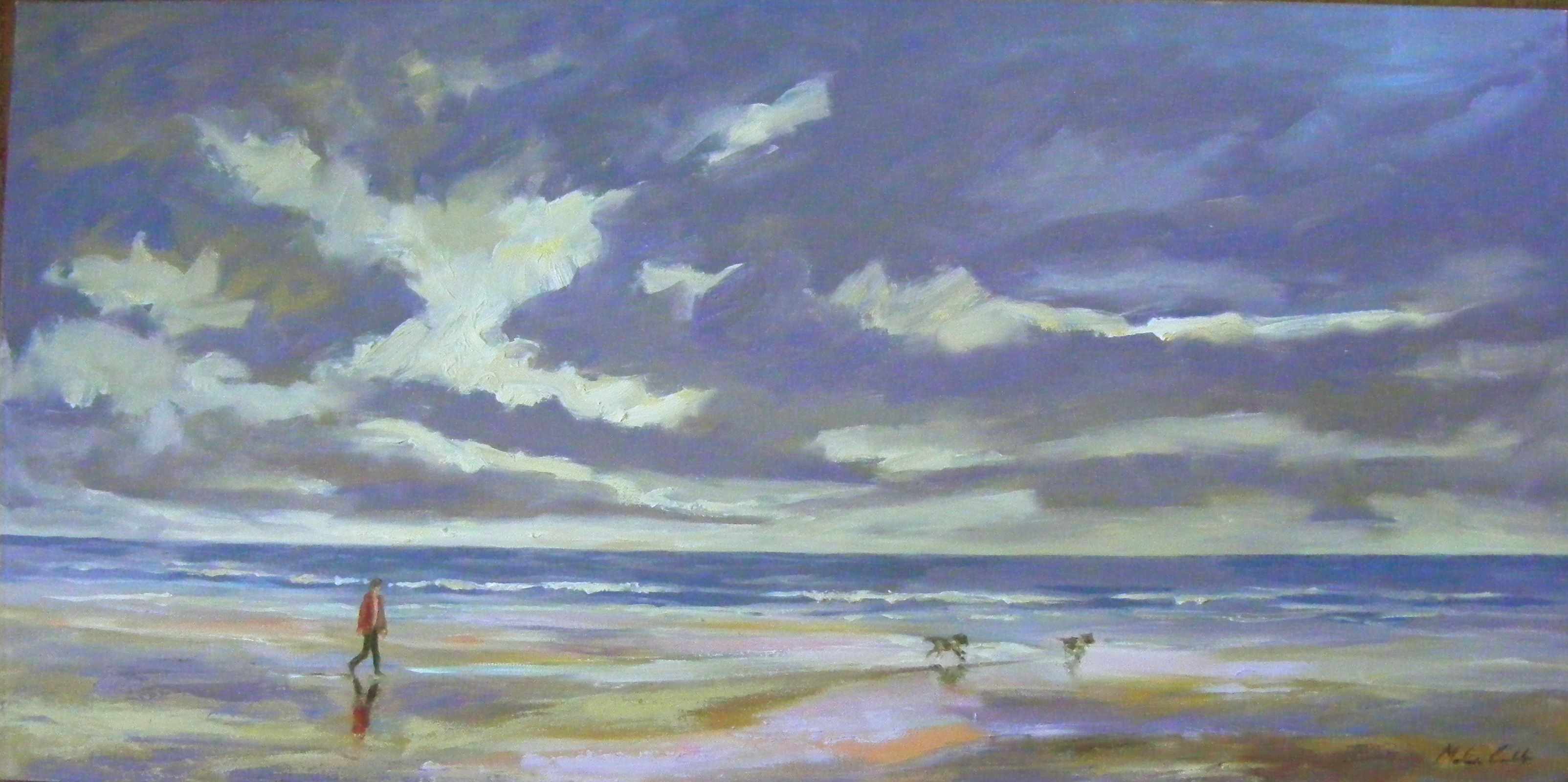 Winter is a great time to walk the dogs on the beach. This painting with its long format captures that feeling as the dogs race on ahead and I can walk along the water's edge taking in all that fresh air.
Every painting is back-stamped with my studio logo and comes with a signed Certificate of Authenticity. I do not sell prints. Each painting is a uniquely individual artwork for you to treasure and enjoy.
£650.00
Oil on box canvas unframed with a white edge to the canvas, can be hung without a frame
Unframed Size: 50 x 100 cm.
All works are shipped free within the UK. Please email me for overseas shipping costs